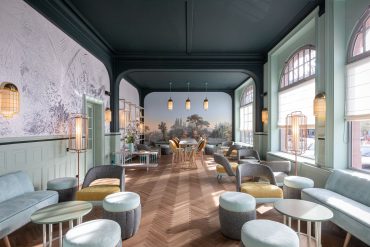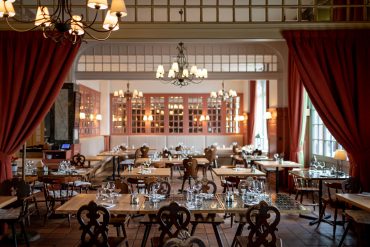 The Grand Hôtel Bristol
The Grand Hôtel Bristol is an iconic hotel in Colmar, situated across the road from the station. This old building dating from the early 20th century will charm you with its Zuber lounge with its clean lines and contemporary design, light-filled seminar rooms, the authentic feel of the Brasserie l'Auberge and its 91 calm, functional and carefully decorated rooms.

Design & Authenticity
concept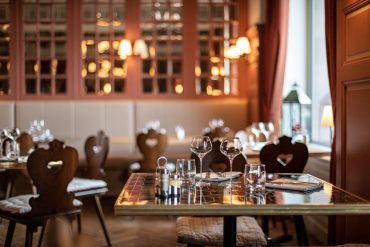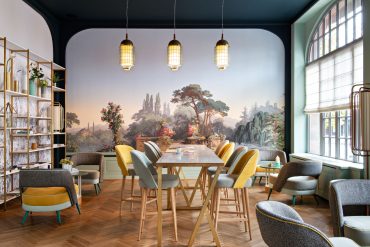 The hotel has undergone extensive renovations since 2018. This old 20th century building has acquired a fresh new style, one that takes guests on a subtle journey through past and present.
On the ground floor, there is a magnificent mural by world-renowned wallpaper makers Manufacture Zuber. This room fits the architectural style of the building perfectly. Immerse yourself in a history-packed panoramic décor that combines Alsatian skills with preserved heritage.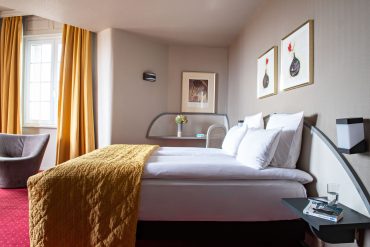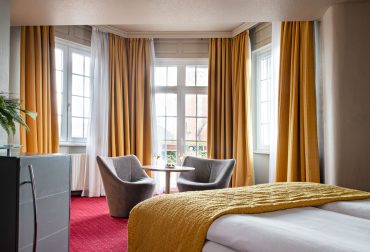 Rooms & suites
Ideally situated opposite Colmar railway station, the Grand Hôtel Bristol offers 91 rooms and suites that combine tradition, elegance and modernity.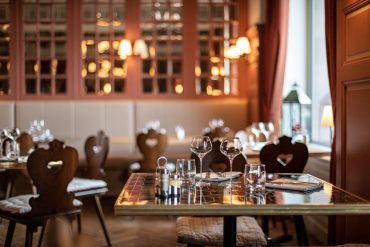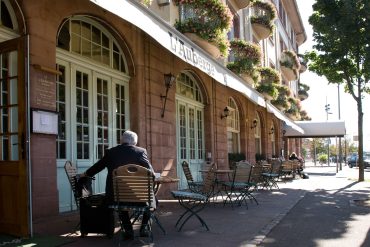 Restaurant
Brasserie L'Auberge welcomes you with a warm, friendly atmosphere. An institution on Colmar's gastronomic restaurant scene, offering traditional Alsatian cuisine which "flirts with a certain modernity".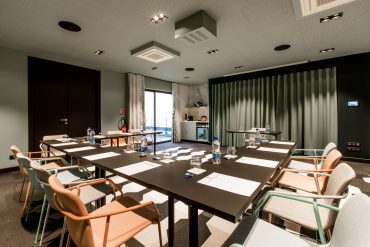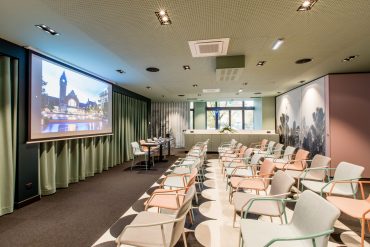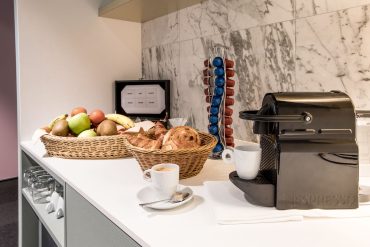 Seminar rooms
The Grand Hôtel Bristol has 5 seminar rooms available for outstanding professional or private events. Equipped with the very latest technologies, our workspaces can accommodate up to 150 people.
Services
Breakfast buffet or served in the room
Room service
Lounge bar
Private underground parking spaces available on request
Dry cleaning service
Free WiFi
Wellness centre
Fitness room
Pets welcome